Shure Beta 58A vs SM58: Which is The Best Mic for Vocals?
Affiliate disclosure: In full transparency – some of the links on this website are affiliate links, if you use them to make a purchase we will earn a commission at no additional cost for you (none whatsoever!). Will this be a problem? This is how we manage to create free content for you. Please know that your trust is so important for us. If we recommend anything, it is always because we believe it is worth exploring. And, buy me a coffee ☕️
Today in this post we are dealing with Shure Beta 58A vs SM58 and help you decide which one is the best vocal mic for home studios.
Last update on 2022-09-29 / Affiliate links / Updated prices and images from Amazon Product Advertising API
The Shure Beta 58A is widely regarded as the modern-day version of the legendary SM58. In fact, by just looking at both these mics, you can almost begin to wonder why the Shure decided to make a mic that looks and feels so much like the SM58 when its predecessor is still very much around.
Without a doubt, both mics are among the best Shure microphones on the market. This article brings both mics side by side and makes a thorough comparison.
Is Beta 58A better than the legendary SM58?
Are they the same mic but just with different names? Is there a reason to choose one over the other?
These and more questions are answered in this article.
Features
Has pop filters
Has pop filters
Amazon product page
Check price
Check price
Let's get started.
Shure Beta 58A vs SM58: Let's clear the smoke
Build and design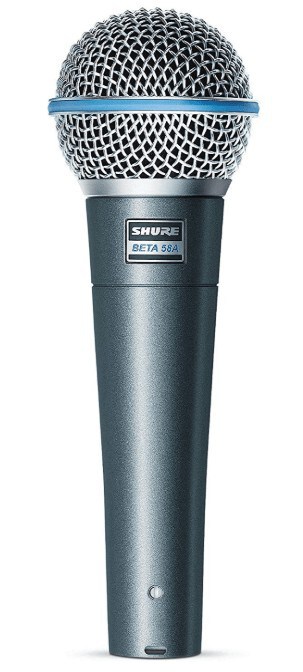 There's usually no arguments about the ruggedness of Shure mics, and both the Beta 58A and SM58have certainly not disappointed in that regard.
To be more accurate, I should say that the Beta 58A has lived up to the SM58 standard since the later came a long time before the former.
The mesh grille that protects the capsule in these mics are solid and rugged; they can certainly take a beating before you notice any dents.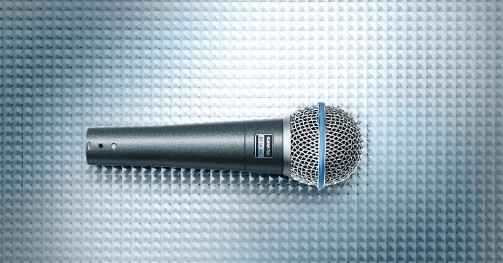 The chassis is also all metal; strong and very durable. These two mics actually look alike in build, the only distinction of note being the blue strip that runs through the middle of the mic in Beta 58 mic's head.
There's not much fancy stuff going on with both Shure mics; there's only one color combination you'll find on the market; black chassis and silver mesh grille.
Also, both the Beta 58A and SM58 do not have any switches on them. If you're using them in live performances, whoever is on the mixing console has to do the switching on or off.
Having said that, there are some modern versions of SM58that have switches. Such mics are recognized by the extension in their names. SM58LC and SM58S are examples of such.
To use both the SM58 and Beta 58A, you must connect them via the XLR ports at the bottom. This means that you cannot use them as plug-and-play directly into your computer. You need an audio interface or mixer. You can also use an XLR to USB adapter if you're in direct need.
Features
As you may have noticed, these mics are quite similar in some areas. Well, when you open their respective boxes, you also find similar content, the only difference being the mics themselves.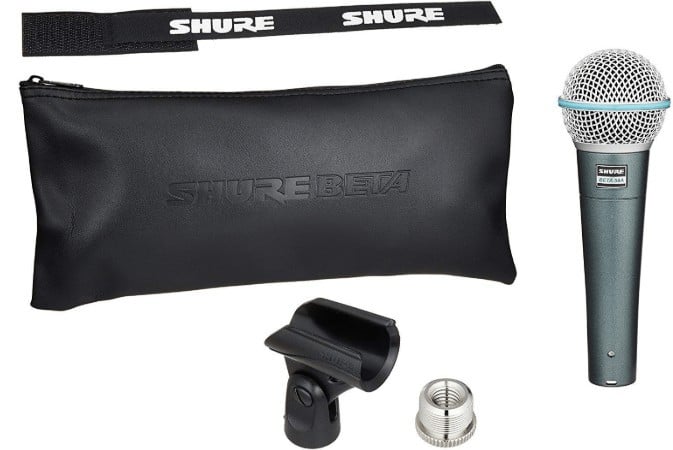 Both the SM58 and Beta 58A boxes contain:
Microphone
Microphone clip
⅝" to ⅜" mic stand adapter
Zipper pouch to keep the mics in.
Because these mics are designed to be handheld, also because live performers are not expected to have external pop filters on stage, Shure has made sure to add pop filters beneath the mesh grille to keep some of the plosive sounds from affecting the vocal negatively.
You can easily spot this when you open up the SM58's cap. For the Beta 58A, you may need to peek through the grille to see it.
Again, another similarity between both mics: they do not need phantom power to work. All you need to do is hook them up to your interface or mixer and you're good to go.
Both the SM58 and Beta 58A have an impedance rating of 150 ohms. Since they're low impedance mics, all they need is an average power source to get them going.
Both of these are dynamic mics, but their polar pattern is where the difference comes in.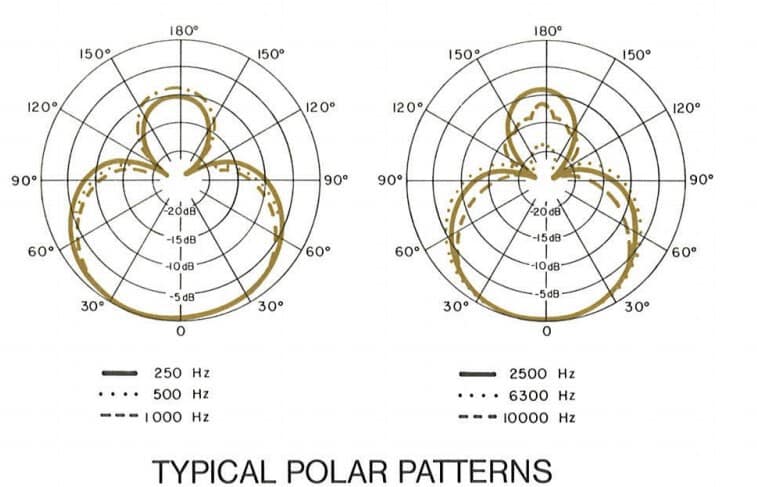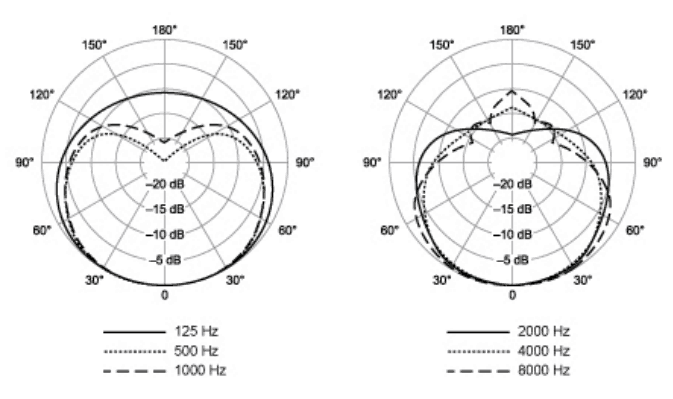 While the SM58 has a cardioid polar pattern, Beta 58A is a super-cardioid microphone. These two patterns sound really similar, but the cardioid pattern has a slightly wider reach, which makes it pick a little more off-axis sound than the super-cardioid pattern of the Beta58A.
Sound quality
Listening to both mics, SM58 seems to have more low-frequency detail. This is expected, mostly because Beta 58A has an in-built low-frequency roll-off that starts at around 500Hz.
This roll off does a good job of eliminating bass buildup when you hold the mic very close to your mouth, but it also reduces the warmth and roundness of a full low frequency.
On the other hand, it also means that being a cardioid mic, SM58 is susceptible to bass buildup when you hold it very close to your mouth (rappers take note).
The mid-frequency production is quite similar for both mics. It's flat for most of the low mids, then it has a boost in the high mids. This boost makes it easier for vocals to sit easily in the mix.
This is very important in live situations where the mixing engineer doesn't have so much freedom like in-studio post-production. As soon as the vocalist begins to sing or talk, the audience can be sure to hear what they're saying or singing while other aspects can be fine-tuned.
The beginning of the higher frequencies in both the SM58 and Beta 58A is similar, the presence boost that started in the high mids continue here until the curve starts to dip at around 10kHz.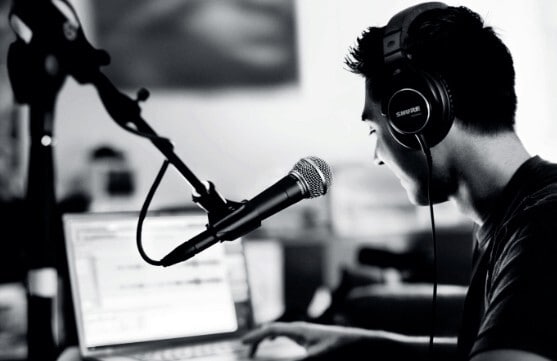 Because of the higher frequency boundary, you won't get airy vocals from these mics. If this was Shure Beta 58A vs Sennheiser e945, the latter could gain a point in its favor here. While the elements will be bright and crisp, it may just lack that high-end sparkle that makes everything shine.
Being dynamic mics, they can record almost any source regardless of their loudness. Maximum SPL figures for such mics as the SM58 and Beta 58A are usually estimated. Even if you're hearing distortion due to loudness, it might just be your mixer, amp or speaker playing tricks.
beta 58A или beta 87A (1 онлайн
New Member
Поют в команде 3-4 бэк вокалиста, сцена всегда шумная, заводки тоже присутствуют. Суперкардиоиду хочу. Вот думаю заменить старые микрофоны, да не знаю что будет лучше. одна beta 58 есть и она мне нравится, но могло бы быть и лучше. beta 87A сам не юзал
В принципе и переплатить за 87 готов, только бы результат был. Вот думаю, что лучше взять для моих условий? Конечно хотелось бы, чтоб менее «заводные» были.

presly
Well-Known Member

Well-Known Member

Well-Known Member
New Member
а какие конкретно сенх. или бееры. порекомендуйте, чтоб не «заводнючие» и адекватные.
про 945 сенх кто-нибудь что-то знает? в сравнении с 58 беттой. Про Akg D3800m в принципе «хорошо» пишут.
Мэрия Москвы
New Member
В моем театре есть беты и 58 и 87, есть зенхи (серия еw100), периодически бывают и байеры и АКГ.
Но при наличии следующих составляющих:
а) ОЧЕНЬ хорошего тракта: преамп, пульт и акустика
б) ОПЫТНОГО звукорежиссера
самым лучшим сценическим микрофоном является Shure SM58 (НЕ БЕТА). Оригинальный, родной, разумеется.
Многие со мной не соглашались, посмеивались, но когда перед концертом я предлагал самим проверить и выбрать: сами останавливались на SM58.
Просто проектировался этот микрофон в конце 60-тых под пульты типа старых Штудеров с германиевыми транзисторами, с крутыми трансформаторами. Или под лампы. Поэтому и звучит от с соответственной техникой.
Но поскольку условия а) и б) довольно редко выполняются, то по сабжу могу сказать: и то, и то — компромисс. Не сильно заводится 87-ой, по сравнению с зенхами и байерами — почти так же. Это не его недостаток. Его недостаток — проваленная нижняя серединка, но у 58 беты она тоже провалена, зато 87-ой — самый корректный микрофон (из всех концертных, с которыми я работал)с шипящими-свистящими. Хотя 58 бета заводится чуть меньше.
Shure beta 58a сравнение
Both mics are characterized by sound quality and reliable performance; however, there are differences that suit specific applications.
Our technical team here at Shure UK are regularly asked to describe the difference between our classic SM58 and its closely related cousin, the Beta58. Firstly, let's be clear: this is not a question of better or worse – both microphones are characterized by outstanding sound and performance. However, each model has key fundamental strengths suitable for different applications. Here are some of the key differences to bear in mind.
Polar Pattern:
Perhaps the most obvious difference is the microphone polar pattern. The SM58 has a cardioid polar pickup pattern, while the Beta 58A is a supercardioid. The polar pattern subsequently affects how you should use the microphone and where it would be most appropriate.
A cardioid microphone will reject best from the back while a supercardioid microphone will reject better from the sides. Both microphones pick up sound best from the front, but a supercardioid polar pattern has the added advantage of being more directional and therefore less susceptible to feedback when using correctly placed stage monitors.
Output Level:
Due to its neodymium magnet, the Beta 58A has greater sensitivity and a 4dB hotter output than the SM58.
Frequency Response:
The Beta58 has an extended low-end and high-end compared to the SM58. This does not necessarily mean the Beta58 is better, and depending on the style/tonal characteristic of your voice, you may or may not benefit from the extended frequency response.
Handling Noise:
The Beta 58A is quieter than the SM58 due to its advanced pneumatic shock mount system.
Grille:
The Beta 58A has a hardened grille, which makes it more difficult to dent.
Summary
To summarize, the Beta58A is no doubt an upgrade for many applications, but in some scenarios, these upgrades can also be a hindrance. For example, if you're performing in a heavy-metal band, and you typically shout or scream into your mic — you may not want the extra sensitivity and detail of the Beta58. It's all a matter of application and taste — which do you prefer?
For further information on choosing the right microphone, you may find our previous post on «How to Choose the Right Microphone» helpful.
Further mic comparison posts available on this website:
Sm57 and SM7B
SM57 vs Beta 57
Marc forms part of our Pro Audio team at Shure UK and specialises in Digital Marketing. He also holds a BSc First Class Hons Degree in Music Technology. When not at work he enjoys playing the guitar, producing music, and dabbling in DIY (preferably with a good craft beer or two).
More from Louder
MAKE THE WORLD YOUR STAGE is back supporting another extraordinary artist from London called HOLOCENE. Watch the exclusive live performance, behind the scenes interviews.
Expanding your church's online presence has become less of a technical novelty throughout the pandemic and more of a requirement. Of course, broadening your.
The steel door is locked and sign reads: SHURE ARCHIVES – Access restricted! In this installment of the Audio Artifacts series, Historian MICHAEL PETTERSEN.
Listen to the latest SIGNAL PATH podcast with JEFF MILLS, the Detroit techno titan who has shaped electronic music like few others.
Having already won over podcasters and streamers with its great audio and versatility, the MV7 is now the first ever Zoom certified microphone. Here's.
The King may have left the building, but his legend endures with the release of Baz Lurhmann's new Elvis biopic starring Austin Butler and.
Listen to the latest SIGNAL PATH podcast with GEORGE CLINTON, the funk legend and leader of the groundbreaking Parliament and Funkadelic music collectives.
MAKE THE WORLD YOUR STAGE is back with exclusive live performances from extraordinary up-and-coming artists. SHARLENE-MONIQUE is joined by musician and husband, Chris, to.
LACHI has spent years as a vocalist and songwriter, working with top artists as a topliner but this year she is taking full control.
Listen to the latest SIGNAL PATH podcast with ELIZABETH BERNHOLZ, an English producer, composer and visual artist who creates uncompromising electronic music and striking.